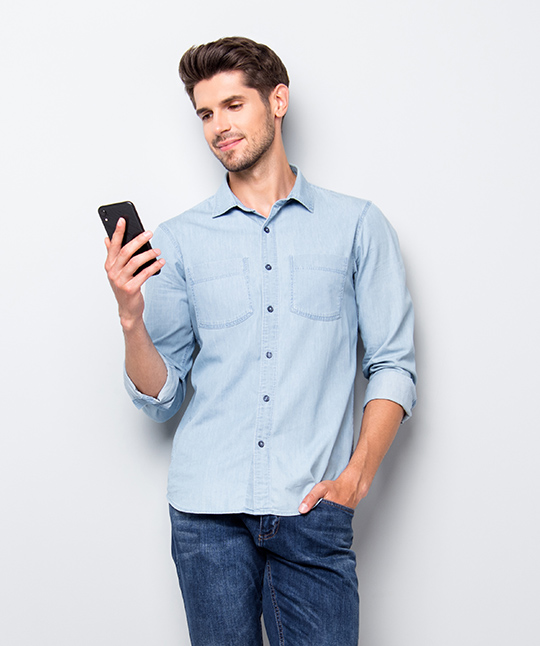 Digital Eye Strain Symptoms
You might be experiencing DES if you notice these symptoms during or after screen time:
Headaches
Pain in your neck or shoulders
Blurry vision
Factors Related to Digital Eye Strain
You Might Not Be Blinking Enough
Is Blue Light Keeping You Up?
How to Fight Digital Eye Strain
Here are a few common techniques for combating the effects of DES:
When using a device, follow the 20-20-20 rule to help your eyes rest at regular intervals. To do so, just look away from your screen every 20 minutes and take 20 seconds to focus on an object about 20 feet away.
Wear glasses with special lenses that reflect blue light. Sometimes called "computer glasses", these products can improve your sleep after using a screen late at night.
You don't have to stop using screens to enjoy comfortable eyes again. Please contact us today for more tools and strategies to help you avoid or manage DES.
Our Location in Los Gatos
Where Is Your Practice?
Our practice is on North Santa Cruz Avenue, at the corner of Bachman Avenue. If you're early for your appointment, you'll find eateries and plenty of other shops nearby to explore.

Our Address
233 N Santa Cruz Avenue

Los Gatos

,

CA

95030
Our Hours
Monday

:

Closed

Tuesday

:

9:00 AM

–

5:30 PM

Wednesday

:

9:00 AM

–

5:30 PM

Thursday

:

9:00 AM

–

5:30 PM

Friday

:

9:00 AM

–

5:30 PM

Saturday

:

9:00 AM

–

3:00 PM

Sunday

:

Closed