Support Their Growing Eyes
Total Vision Los Gatos is committed to promoting eye health and clear vision for our young patients as well as adults and seniors. Our children's eye exams place extra emphasis on the specific eye issues young people face.
Our practice is an environment where children can relax and enjoy learning about their eyes while we conduct our exams. Our eye doctors know how to put young patients at ease while maintaining high standards of care.
Help your kids grow up with healthy eyes and clear vision. Please book their next appointments with us now.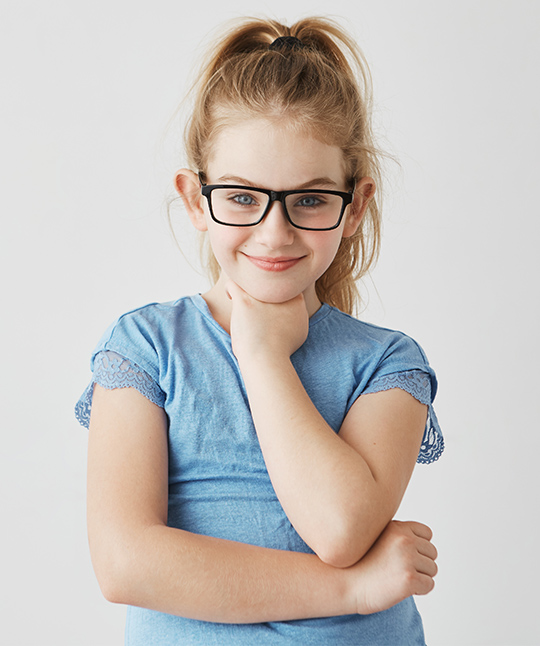 Do Kids Really Need Eye Exams?
It's normal for children's eyes to change as they grow into adulthood, but those changes aren't always helpful. In fact, children can develop several vision problems, such as myopia, strabismus, and amblyopia.
Taking your child for eye exams regularly gives us more chances to uncover these problems while there's still plenty of time to do something about them. And don't wait for your child to tell you they have eye health or vision issues. Kids who have never experienced normal vision might not know anything is wrong because it's all they've ever known.
Diagnosing eye health and vision problems can also help prevent your child from facing certain difficulties in school. That's because 80% of childhood learning takes place visually. Undiagnosed eye problems can interfere with everyday school activities like seeing the class board or playing games with friends.
When Do Kids Need Eye Exams?
The American Optometric Association recommends kids have their first comprehensive eye exam at age 1. Most children will need another exam just before entering first grade at age 5 or 6 and yearly exams after that until they turn 18.
However, we know some kids have eye issues that need extra care. As soon as we've had the opportunity to get to know your child's eye needs, we'll provide you with a custom exam schedule.
What Are Children's Eye Exams Like?
Children's eye exams usually begin with some simple questions for you and your child. We often ask about how they use their eyes daily. We might also measure their visual acuity, binocular vision, and refraction with a few non-invasive tests.
Most children's eye exams involve a gentle eye physical, where we assess their eyes' health by looking at individual parts for signs of eye disease or vision problems. If we uncover any concerns, we'll tell you right away and work with you to address them.
We'll also update your child's prescription during the exam in case they need new eyeglasses or contact lenses. If your child already uses glasses or contacts, please bring these items to their appointment. Having their old eyewear or lenses on hand allows us to replace them faster if necessary.
Our Location in Los Gatos
Where Is Your Practice?
Our practice is on North Santa Cruz Avenue, at the corner of Bachman Avenue. If you're early for your appointment, you'll find eateries and plenty of other shops nearby to explore.

Our Address
233 N Santa Cruz Avenue

Los Gatos

,

CA

95030
Our Hours
Monday

:

9:00 AM

–

5:30 PM

Tuesday

:

9:00 AM

–

5:30 PM

Wednesday

:

9:00 AM

–

5:30 PM

Thursday

:

9:00 AM

–

5:30 PM

Friday

:

Closed

Saturday

:

9:00 AM

–

3:00 PM

Sunday

:

Closed