Another Choice for Vision Correction
Glasses have been a reliable way to correct vision for hundreds of years, but they aren't the only way. Contact lenses can also correct many vision problems—without covering up your face.
Contact lenses keep your features free from frames when you want to be seen during special occasions. They also let you participate in sports and activities without fear of breaking or losing your glasses.
Whether you're looking for a temporary alternative to eyeglasses or an everyday replacement for them, our team can help you find your ideal contact lenses.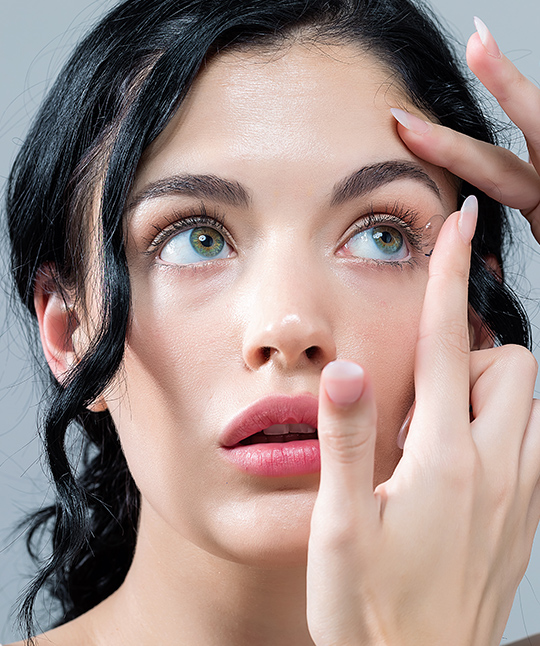 What Is a Contact Lens Exam?
No 2 pairs of eyes are exactly alike, so an incredible variety of contact lens products exist to meet many different needs. Contact lens exams allow us to find the lenses that are most likely to be comfortable for you and correct your vision effectively.
Our contact lens exams include the same tests as a typical eye exam but with a few additional steps. This extra data helps us determine the lens wear schedule and lens type that would serve your needs best and uncovers any conditions you have that could make some lenses a more practical choice than others.
We'll also measure your eyes, looking specifically at the following factors:
Your Fitting & Trial Period
When we've collected enough information about your eyes, we'll provide you with a trial pair of lenses. If you're happy with their fit and function, we'll order you a larger supply and teach you how to maintain your new products. You'll also have to come back for a follow-up appointment or 2 so we can ensure your eyes adjust properly to your new lenses.
Common Contact Lens Types
Soft Contact Lenses
Many people enjoy soft contacts because they're easy to use and relatively inexpensive. These lenses are made from silicone hydrogel, which lets oxygen pass through and reach your eye, keeping it healthy and comfortable.
Soft contacts come in many varieties to accommodate different eye shapes and lens wear schedules.
Specialty Contact Lenses
Some contact lenses also have special properties for specific purposes. Some examples are: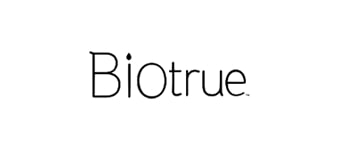 Bausch + Lomb Biotrue
Biotrue One Day contact lenses are the newest innovation from Bausch and Lomb. Inspired by the biology of your eyes, the surface is designed to mimic healthy tears so that the contact lenses can retain both moisture and shape. The Biotrue technology ensures that your vision will stay consistently crisp and clear, and your eyes will feel naturally comfortable throughout the day. Biotrue also has "High Definition Optics" – designed to help reduce halos and glare – which means you get great vision in any situation.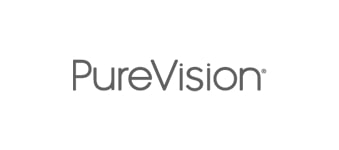 Bausch + Lomb PureVision
Bausch + Lomb PureVision contact lenses are indicated for the correction of nearsightedness (myopia) and farsightedness (hyperopia). They are made using our unique AerGel material, delivering exceptional vision, with outstanding comfort and health. They allow a high level of oxygen to reach your eyes, and resist protein buildup – your lenses stay comfortable all day long.
Our Location in Los Gatos
Where Is Your Practice?
Our practice is on North Santa Cruz Avenue, at the corner of Bachman Avenue. If you're early for your appointment, you'll find eateries and plenty of other shops nearby to explore.

Our Address
233 N Santa Cruz Avenue

Los Gatos

,

CA

95030
Our Hours
Monday

:

9:00 AM

–

5:30 PM

Tuesday

:

9:00 AM

–

5:30 PM

Wednesday

:

9:00 AM

–

5:30 PM

Thursday

:

9:00 AM

–

5:30 PM

Friday

:

Closed

Saturday

:

9:00 AM

–

3:00 PM

Sunday

:

Closed